Noticeboard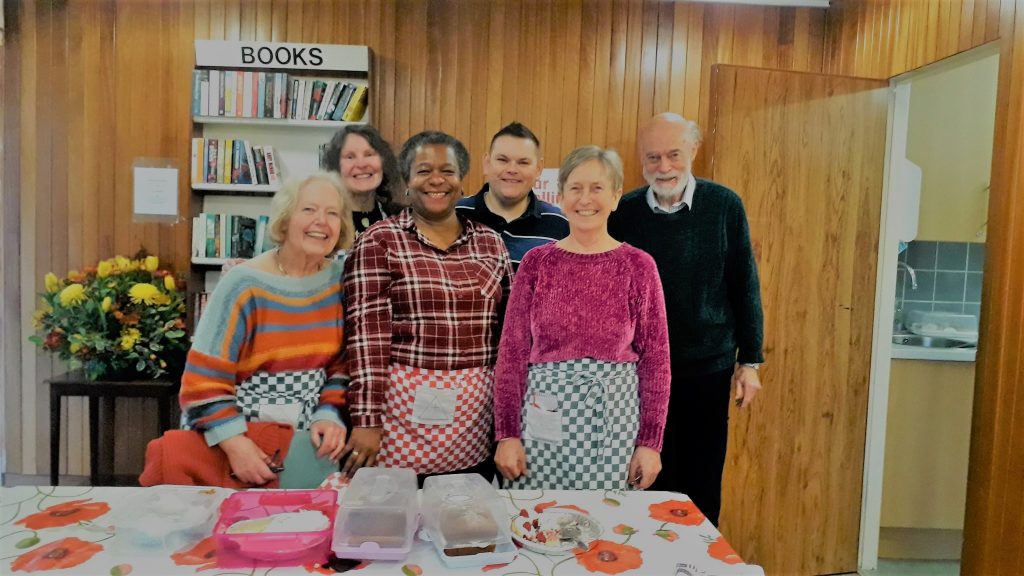 Read the article at this link to find out how Ross Stirling-Young fared during his (pre-coronavirus!) placement with us, and why it made him feel the most alive.
Ross is continuing in his discernment journey despite the current COVID-19 situation and trying to make the most of the lock-down working from home. He has been accepted for training for Workplace Chaplaincy, which has kept him busy with virtual meetings and training sessions. In addition, Ross was delighted to accept the invitation to become an elected member of the Council of the Scottish Guild of Servers.
Heart and Soul 2020 will be online, rather than in Princes Street Gardens, as you'll see at https://www.heartandsoul.org.uk/. The event will take place on 17 May from 2.00pm till about 4.20pm and will start with a replay of the service of installation of the new Moderator of the Church of Scotland. A recording will also be available afterwards.
Interfaith Prayer
In response to the call by Pope Francis and the Committee of Human Fraternity for a day of fasting and prayer for the good of all humanity on Thursday 14 May, the Ahl Al Bait Society Scotland and the Scottish Bishops' Committee for Interreligious Dialogue invite you to a short time of prayer for 10 minutes for the healing of our world. The meeting is taking place on Zoom at 5:00pm. Details are on the Bishop's Committee web site.
Edinburgh Interfaith Association
EIFA has produced a series entitled "A Spotlight on Faith" with interviews with local religious leaders and other guests every Thursday. You can watch the series of EIFA's YouTube channel at this link.
Part of BBC Radio 4's "A Celebration for Ascension Day" will be a performance of the Hallelujah Chorus from Handel's Messiah by the BBC Philharmonic Orchestra with a 'national choir'.
And you could be one of the singers  in this virtual group! How to join in is at this link, and you need to have uploaded the record of you singing by the end of play on Sunday 17 May.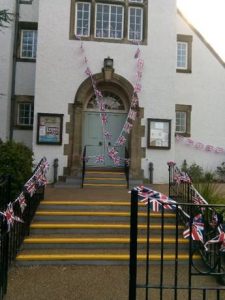 Sandy Masterton, secretary to the Rosyth Garden City Association, writes:
"Today we had plans for joining in the Nation's Celebrations for VE75. We had buglers / pipers/ VIPs / bands and choirs arranged. All cancelled due to the lock down. Available to download here is Morag's daily reflection which explains further.
"Most of you would, as normal, have attended our Annual Exhibition which in conjunction with our four Primary Schools would have started on Monday 4 May, today was the Street Party and celebrations, and tomorrow we should have been open until 4.00pm.
"We normally have over 1,500 attending during the week, so you can imagine how much your support means to us. A lot of you are, or have been, volunteers to help out at our events in the community, The management committee thank you for this as we could not operate without your help. We have about 50 volunteers in the community that we can call on to help us out.
"Trust this finds you all well and coping with these strange times. We will be back sometime."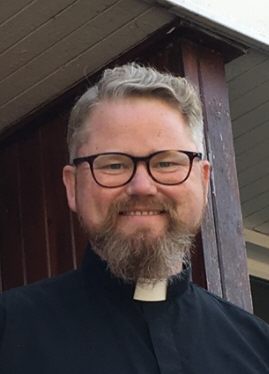 The latest version of the Diocesan e-News contained the following announcement:

"The Revd Gerry Dillon was Licensed on 1st May as priest-evangelist of the Central Fife Centre of Mission, a partnership with Church Army, and priest-in-charge of St Luke, Glenrothes and St Finnian, Lochgelly. Gerry has previously served the Central Fife Group as non-stipendiary priest."
This is an appointment that has long been planned and prayed for, and we rejoice with our friends at St Finnian's. Hopefully we will all be able to celebrate this new ministry at an institution service once the present situation changes.