Noticeboard
On 11 April (Easter 2) the St Margaret's congregation gave a very special welcome to the Right Reverend Ian Paton, Bishop of our Diocese of St Andrews, Dunkeld and Dunblane, who presided and preached, having stepped in at short notice as Kenny was on sick leave. Bishop Ian also led the 11.00am service at Holy Trinity, and this service was streamed and recorded, so you have an opportunity to listen again to Bishop Ian's sermon:
Bishop Ian's Lent Appeal this year is for two charities:
Start Up Stirling, who run a foodbank and other essential community services throughout Stirlingshire, with the support of many churches including our own in the area.
Angus Creative Minds, which is a not-for-profit centre with the focus of using creativity to benefit health and wellbeing, also supported by our churches in that area.
We plan to have our usual collection on Palm Sunday and again on 11 April (Easter 2). Gordon will have gift-aid envelopes at the back of the church on both Sundays and if you wish to contribute please do so then.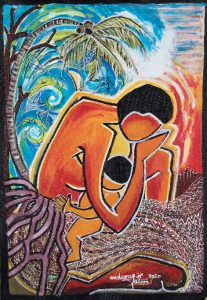 This year the World Day of Prayer service goes virtual at 2:00pm on Friday 5 March, hosted by Augustine United Church, Edinburgh. People from all over Scotland will be taking part and the service will be led by musicians of Augustine United Church. This year's theme is "Build on a strong foundation" and the service has been prepared by the women of Vanuatu and the WDP International Committee. You can find information and worship materials on the WDP Scotland website.
The service will be shared using the Zoom platform, so those without internet access will be able to join using a landline.  You can access joining details via the WDP Scotland website or the WDP Scotland Facebook page page, or drop an email to webmaster@nullstmargaretsrosyth.org.uk. After the service, a recording will be posted on the WDP Scotland website and Facebook page for later access.
The women of the island of Vanuatu in the South Pacific have written this year's World Day of Prayer service, so every day from Tuesday 23 February until the World Day of Prayer on Friday 5 March, an article about Vanuatu will be posted on World Day of Prayer Scotland Facebook page.
Leaders of most of the Christian denominations in Scotland will be offering their Thought for the Day about Vanuatu and the wider world, and this will be followed by a prayer led by a member of the Scottish committee. You are warmly invited to join each day.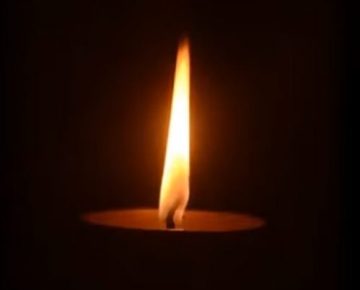 During Lent the RSCM will be holding Night Prayer services every Wednesday at 8.00pm and they would love you to join them! Every service will be broadcast live on their Facebook page and YouTube channel, and will also be available to listen at your leisure. The 24 February traditional Compline service, with music by Thomas Tallis, is already available.
The liturgy will come from either the RSCM's Night Prayer or Compline (Traditional language) Common Worship publications and will be on the screen as they go through the service. For those who want to sing along, the choral music used, including the hymn/anthem and the Nunc dimittis for each service is still available to buy as a download or printed, though the rehearsal tracks, performed by St Martin's Voices, directed by Gabriella Noble, that enabled singers to learn the music in advance of the service have now been removed. [updated 8 Apr 2021]