Noticeboard
The Right Revd Ian Paton, Bishop of St Andrews, Dunkeld and Dunblane, writes:
Dear people of Holy Trinity and St Margaret's,
Thank you for all the support and prayer you have offered for your Rector, Kenny Rathband's recovery from the serious health problem which he faced just before Easter. Kenny and Ruth have appreciated hugely the love and support you gave and continue to give.
Kenny has also been receiving excellent care and advice from his doctors, and it is as a result of consulting them that he has decided he must now step back from his roles as Rector and Dean. Kenny himself writes:
"For health reasons, and after much thought and prayer, I have decided I must retire from full time stipendiary ministry. This has not been an easy decision to make and follows on from my recent heart attack. The date of my retirement will depend on the medical advice I receive in the next few weeks, and will be agreed with Bishop Ian and the Vestries.
I have greatly enjoyed working with you in each congregation, and have also greatly enjoyed the privilege of being Dean of the Diocese for a number of years. Whenever we are able to gather for it, I would greatly value being able to say farewell and offer my thanks to you all in person at a service as soon as we can arrange it. I will continue to hold everyone in my prayers."
This sad news must come as a shock to many of you, even if not a surprise when we understand Kenny's health situation. I will continue to give Kenny and Ruth all the love and support that I can, and also to give you my help and encouragement as we move towards the next chapter for Holy Trinity and St Margaret's. I will also be appointing an experienced Interim Pastor who will serve and support you through the next few months.
Please keep Kenny and Ruth, and your Vestries and congregations, in your prayers, as all of you are in mine.
With my warmest regards and prayer,
Bishop Ian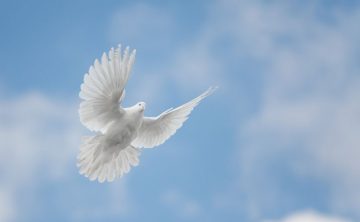 This Sunday (23 May), as Pentecost takes place, Christians across the country – and further afield – will join together in prayer and reflection at 7.00pm in response to the pandemic. As with previous weeks during lockdown, representatives of 15 Christian churches and organisations across the country, including our Primus, have co-signed the letter calling for prayer.
Scottish Christians have been continuing to answer the call to pray at the same time each week. The outgoing Moderator of the Church of Scotland, Rt Rev Dr Martin Fair, has been taking part, and commented: "Too often, different parts of the Christian Church have allowed themselves to become distant from one another. They've looked at certain doctrinal or liturgical matters in different ways and have allowed those differences to become divisive. But we can, and should, all pray together. And, when we do, we find that some of these differences that seemed important begin to diminish in significance. Through the pandemic we have prayed each Sunday evening at 7.00pm and we've done it together. We've been united in praying for the country and in praying for the life and mission of the whole Church. Jesus' final prayer when with his disciples was, 'My prayer for all those who believe in me is that they shall be one.' We've demonstrated that by our shared prayer. Let it continue to be so."
You can download the Pentecost letter and prayer specially written by the Scottish Church Leaders Forum at this link, and you'll find the weekly prayers on our home page – the link is usually updated on Fridays.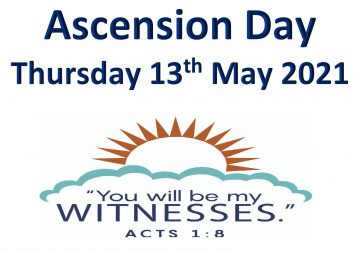 This Ascension Day (13 May) there are two opportunities to join together as a Local Ecumenical Partnership:
at 10.30am with a Zoom Bible Study on Acts 1.1–26 led by Rev Eddie Sykes
at 6.00pm with a service-in-person in our church, where the preacher and celebrant will be Rev Dr Michael Paterson
Click the image for more details.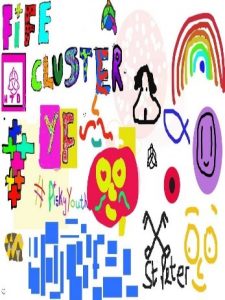 If you are a young adult (in P7 and upward), Fife Cluster Youth Fellowship is for you! Click the picture to download the Easter–Summer 2021 Programme.
if you want to know more, head online to https://www.facebook.com/HolyTrinityDunfermline or http://holytrinitychurch.org.uk, email youth@nullholytrinitychurch.org.uk or text 07846 187354.
On 11 April (Easter 2) the St Margaret's congregation gave a very special welcome to the Right Reverend Ian Paton, Bishop of our Diocese of St Andrews, Dunkeld and Dunblane, who presided and preached, having stepped in at short notice as Kenny was on sick leave. Bishop Ian also led the 11.00am service at Holy Trinity, and this service was streamed and recorded, so you have an opportunity to listen again to Bishop Ian's sermon: