Noticeboard
The Pentecost edition of BBC Radio Scotland's New Every Sunday is to come from St Anne's Scottish Episcopal and Methodist Church, Dunbar – a local ecumenical partnership similar to our own.
Rev Diana Hall will be leading the half-hour act of worship, which airs on Radio Scotland at 7.30am this Sunday morning, 31 May. It will also be available on BBC Sounds afterwards, which you can access from this link.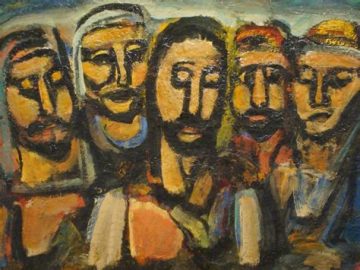 The Scottish Church Leaders Forum have issued this call for us to light a candle and to pray at 7.00pm on Sunday 24 May:
"At this present time, we are especially conscious of the need to protect and to be protected. Indeed, our collective awareness of the need to protect life and the lives of those whom we love has perhaps never been so heightened. In response to the threat posed by Covid 19, we seek to protect and shield those whom we care for most deeply.
"In the Gospel of John (17: 1–11), Jesus prays for his disciples in anticipation of the time when he will no longer be with them. What is it that he prays for? Jesus asks the Father to 'protect' his friends. Whilst he was with them, Jesus protected and shielded the disciples and later in his prayer he prays for each one of us. The ascended Lord Jesus continues to pray for us and assures us that his presence will be renewed through the gift of the Holy Spirit."
We pray:
Living God and gracious Father,
Protect and shield us.
Living God, protect and shield
All whom we love,
Through Jesus Christ our Lord.
Living God, your Son now sits in your presence
And shares in your glory and honour.
We thank you for the promise
That his presence shall be renewed for us,
Through the gift of the Holy Spirit.
Living God, we thank you that Jesus prayed for us
And that he continues to intercede for us.
We thank you that he continues to pray
For us and for our protection,
Through Jesus Christ our Lord.
Living God, we pray for the life of the world.
We thank you for all those who, in these days,
Strive to protect and shield us.
Renew them in heart and soul, and mind and strength,
Through the gift of the Holy Spirit.
Living God, renew us we pray and renew the life of the world.
For you so loved the world that you gave your Son
That we might share in the life of the world to come.
Hear our prayer, now and always,
Through Jesus Christ our Lord. Amen.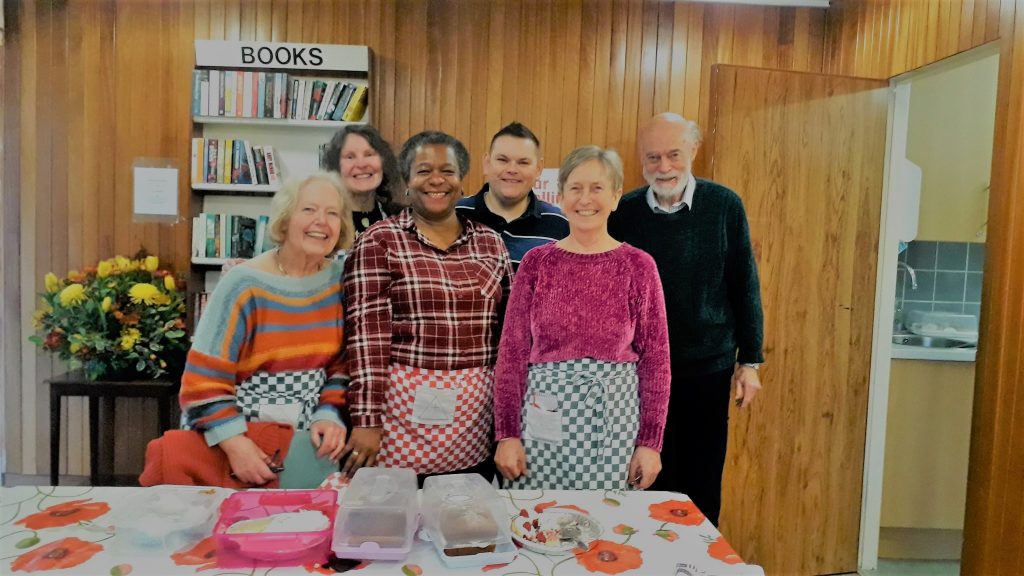 Read the article at this link to find out how Ross Stirling-Young fared during his (pre-coronavirus!) placement with us, and why it made him feel the most alive.
Ross is continuing in his discernment journey despite the current COVID-19 situation and trying to make the most of the lock-down working from home. He has been accepted for training for Workplace Chaplaincy, which has kept him busy with virtual meetings and training sessions. In addition, Ross was delighted to accept the invitation to become an elected member of the Council of the Scottish Guild of Servers.
Heart and Soul 2020 will be online, rather than in Princes Street Gardens, as you'll see at https://www.heartandsoul.org.uk/. The event will take place on 17 May from 2.00pm till about 4.20pm and will start with a replay of the service of installation of the new Moderator of the Church of Scotland. A recording will also be available afterwards.
Interfaith Prayer
In response to the call by Pope Francis and the Committee of Human Fraternity for a day of fasting and prayer for the good of all humanity on Thursday 14 May, the Ahl Al Bait Society Scotland and the Scottish Bishops' Committee for Interreligious Dialogue invite you to a short time of prayer for 10 minutes for the healing of our world. The meeting is taking place on Zoom at 5:00pm. Details are on the Bishop's Committee web site.
Edinburgh Interfaith Association
EIFA has produced a series entitled "A Spotlight on Faith" with interviews with local religious leaders and other guests every Thursday. You can watch the series of EIFA's YouTube channel at this link.
Part of BBC Radio 4's "A Celebration for Ascension Day" will be a performance of the Hallelujah Chorus from Handel's Messiah by the BBC Philharmonic Orchestra with a 'national choir'.
And you could be one of the singers  in this virtual group! How to join in is at this link, and you need to have uploaded the record of you singing by the end of play on Sunday 17 May.