Noticeboard
Friday 3 December
Perhaps it takes a lifetime
to open our eyes,
to learn to see
what has forever
shimmered in front of us:
the luminous line of the map in the dark
the vigil flame in the house of the heart
the love so searing
we cannot keep from singing
from crying out in testimony and praise.
Perhaps this day,
the light begins
in us.
(Jan Richardson)
Thursday 2 December
I cannot tell you
how the light comes,
But that it does.
That it will.
That it works its way
into the deepest dark
that enfolds you,
though it may seem
long ages in coming
or arrive in a shape
you did not foresee.
And so,
may we this day
turn ourselves toward it
lift our faces to let it find us …
May we open
and open more
to the blessed light
that comes.
(Jan Richardson)
Wednesday 1 December
World Aids Day
With those who dread their test results:
We wait.
With those who worry 'what if?'
We wait.
With those who fear for the future:
We wait.
With those who regret their past:
We wait.
With all who search for the light:
We wait
and keep vigil.
(Michael Paterson)
Tuesday 30 November
St Andrew

God of Advent, of darkness, of waiting,
We the people of this land
wait for the day …
when no child goes to bed hungry
when foodbanks are consigned to history
when voting 'Yes' or 'No' counts less
than voting for justice.
God of all nations,
temper our national pride
nudge our conscience
and inspire us
to rebuild our nation once more.
God of Advent, of darkness, of waiting,
we wait
and work
as your Kingdom comes.
(Michael Paterson)
Monday 29 November
Hanukah, First Day
What to do in the Darkness
Go slowly
Consent to it
But don't wallow in it
Know it as a place of germination
and growth
Remember the light
Take an outstretched hand
if you find one
Exercise unused senses
Find the path by walking in it
Practice trust
Watch for dawn.
(Marilyn Chandler McEntyre)
Sunday 28 November
1st Sunday of Advent
Lighting the 1st Advent Candle
God of Abraham and Sarah,
and all the Patriarchs of old,
You are our Father too.
Your love is revealed to us in Jesus Christ,
Son of God and Son of David.
Help us in preparing to celebrate his birth,
to make our hearts ready
for your Holy Spirit
to make his home among us.
We ask this through Jesus Christ
the Light who is coming into the world. Amen.
---
This sequence of daily readings or prayers for the first week of Advent was compiled by Rev Dr Michael Paterson using materials written by him and drawn from a variety of sources. You can download a printable version of the week's sequence at this link.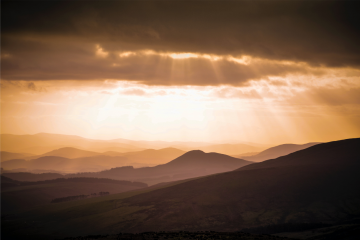 Bishop Ian writes:
"The signing of the St Andrew Declaration by the SEC and the Church of Scotland is a historic moment in the lives of our two Churches. In many places in the Diocese, relationships between Episcopalian and Presbyterian congregations are already warm and positive, but the Declaration asks us all to go further. It is not yet a claim that we are in 'full communion' with each other, but it is a call for us actively to seek more ways to work and witness in communities throughout our country.
"So please come to the service if you can, on 30 November at 4.30pm in St Mary's Cathedral, Edinburgh, or if you are unable to come please pray then and regularly for our two Churches and for our congregations all over Scotland".
More information at this link, or click the image. You can download the order of service from that page, and there are links to join the service on-line through Facebook or YouTube.
On Sunday 21 November, a number of St Margaret's members were in St Ninian's Cathedral in Perth to celebrate the installation of four new Honorary Canons at a service of Evensong led by Bishop Ian Paton. The new Honorary Canons are the Rev Canon Celia Matthews, the Rev Canon Kenny Rathband, the Rev Canon Professor Trevor Hart, and Lay Canon Dr John Ferguson Smith (the first such appointment).
The service also celebrated the installation of the new Dean of the Diocese, the Very Rev Graham Taylor, while the Rev Canon Kenny Rathband and his wife, Ruth, were also honoured for his time as Dean from 2007 to 2021.
You can enjoy the whole service on the Diocesan YouTube channel: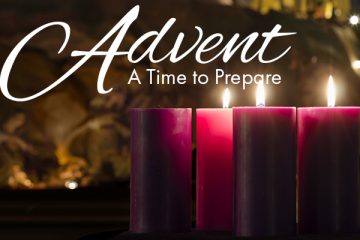 This year, Rev Eddie Sykes is leading three Advent studies to help us in our preparation for Christ's coming. Sessions are on Zoom on Thursday mornings at 10:30am, and last for just over an hour. If you haven't have received the meeting details direct, please email Eddie at minister@nullrosythmethodist.org.uk for an access code.
Everyone is warmly welcome to join with us – no previous Bible study experience is necessary – just bring a Bible, and perhaps a cup of coffee, and enjoy the conversation!
Our topics will be:
2 December Preparing the Way (Luke 3:1–8)
16 December Embodying God's Love for Others (Luke 1:26–56)
23 December God Sends the Church into the World (Luke 2:1–20)
Before each session Eddie will email you a reminder of the joining instructions and some study material. The study material will also be linked to this post.
This morning the Rev Dr Michael Paterson presided and preached on his first Sunday as our newly-licenced Priest-in-charge, and we celebrated the Feast of Christ the King with a special liturgy for the day.
The occasion was also our first service as an independent congregation. As you can read in this service sheet, we also gathered round the font and Paschal candle, both symbolically placed in the centre of the congregation, to rededicate ourselves, using the deeply-moving words of a covenant for Shared Ministry.
Before choir and congregation sang the Old Hundredth we also managed to mark the occasion in typical St Margaret's fashion, firstly by our sacristan, Pam Pryde, presenting an inscribed quaich to Michael, using some of the words lovingly written on the accompanying card by Lesley Yellowlees on behalf of the congregation.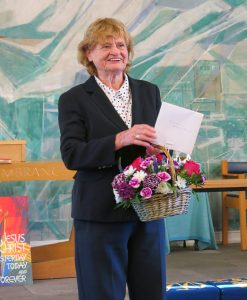 Then Lesley herself presented a basket of flowers to our Vestry Secretary, Sandra Young, in recognition of the enormous amount of extra work Sandra had carried out in recent months, dealing with the consequences of both pandemic and interregnum.