Noticeboard
Tomorrow (Thursday 11 June) is Corpus Christi, a feast day that celebrates the communion service. The usual midweek service at Holy Trinity, instead of being a local affair, is being shared with the whole Province! Live at 10:15am as normal on the video stream at https://www.facebook.com/HolyTrinityDunfermline/ but it will be re-run with additions later in the evening.
11 June update:  the extended Corpus Christi service will be premiered online tonight at 7.00pm on the Holy Trinity YouTube channel: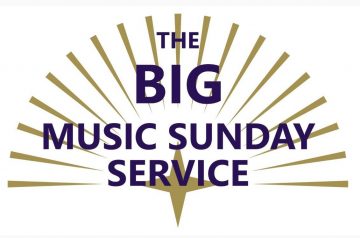 The Royal School of Church Music invite you to join them in celebrating the role of music and musicians in church life this coming Sunday (14 June) for a virtual service, which will be broadcast live at 6.00pm on the RSCM's YouTube channel at https://www.youtube.com/watch?v=aRQivlwyTqw. [More details and an introduction by John Rutter by clicking the image]
The service, led by Very Revd Dr John Hall, RSCM Chair of Council, includes hymns, psalms, anthems and canticles by John Rutter, Margaret Rizza and Charles Villiers Stanford, as well as a specially-commissioned anthem by Thomas Hewitt Jones.
You can just listen, or sing along with the choirs. If you are involved with the St Margaret's choir, and haven't received your invitation direct, then please drop an email to Martin to get a link to the service book.
The annual St Margaret's Pilgrimage was replaced today by a joint ecumenical service with a difference. This one was introduced from the Holy Trinity porch by three ministers, suitably distanced, and has contributions from a wide variety of people, including a number you will recognise! Watch it here:
The Pentecost edition of BBC Radio Scotland's New Every Sunday is to come from St Anne's Scottish Episcopal and Methodist Church, Dunbar – a local ecumenical partnership similar to our own.
Rev Diana Hall will be leading the half-hour act of worship, which airs on Radio Scotland at 7.30am this Sunday morning, 31 May. It will also be available on BBC Sounds afterwards, which you can access from this link.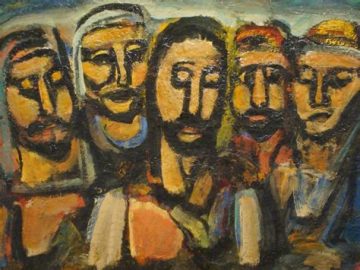 The Scottish Church Leaders Forum have issued this call for us to light a candle and to pray at 7.00pm on Sunday 24 May:
"At this present time, we are especially conscious of the need to protect and to be protected. Indeed, our collective awareness of the need to protect life and the lives of those whom we love has perhaps never been so heightened. In response to the threat posed by Covid 19, we seek to protect and shield those whom we care for most deeply.
"In the Gospel of John (17: 1–11), Jesus prays for his disciples in anticipation of the time when he will no longer be with them. What is it that he prays for? Jesus asks the Father to 'protect' his friends. Whilst he was with them, Jesus protected and shielded the disciples and later in his prayer he prays for each one of us. The ascended Lord Jesus continues to pray for us and assures us that his presence will be renewed through the gift of the Holy Spirit."
We pray:
Living God and gracious Father,
Protect and shield us.
Living God, protect and shield
All whom we love,
Through Jesus Christ our Lord.
Living God, your Son now sits in your presence
And shares in your glory and honour.
We thank you for the promise
That his presence shall be renewed for us,
Through the gift of the Holy Spirit.
Living God, we thank you that Jesus prayed for us
And that he continues to intercede for us.
We thank you that he continues to pray
For us and for our protection,
Through Jesus Christ our Lord.
Living God, we pray for the life of the world.
We thank you for all those who, in these days,
Strive to protect and shield us.
Renew them in heart and soul, and mind and strength,
Through the gift of the Holy Spirit.
Living God, renew us we pray and renew the life of the world.
For you so loved the world that you gave your Son
That we might share in the life of the world to come.
Hear our prayer, now and always,
Through Jesus Christ our Lord. Amen.