Noticeboard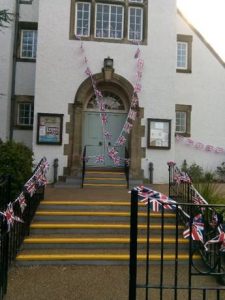 Sandy Masterton, secretary to the Rosyth Garden City Association, writes:
"Today we had plans for joining in the Nation's Celebrations for VE75. We had buglers / pipers/ VIPs / bands and choirs arranged. All cancelled due to the lock down. Available to download here is Morag's daily reflection which explains further.
"Most of you would, as normal, have attended our Annual Exhibition which in conjunction with our four Primary Schools would have started on Monday 4 May, today was the Street Party and celebrations, and tomorrow we should have been open until 4.00pm.
"We normally have over 1,500 attending during the week, so you can imagine how much your support means to us. A lot of you are, or have been, volunteers to help out at our events in the community, The management committee thank you for this as we could not operate without your help. We have about 50 volunteers in the community that we can call on to help us out.
"Trust this finds you all well and coping with these strange times. We will be back sometime."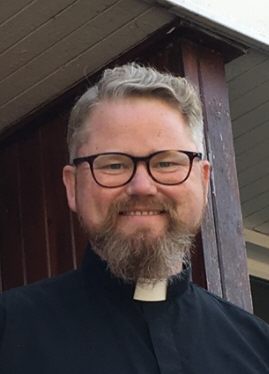 The latest version of the Diocesan e-News contained the following announcement:

"The Revd Gerry Dillon was Licensed on 1st May as priest-evangelist of the Central Fife Centre of Mission, a partnership with Church Army, and priest-in-charge of St Luke, Glenrothes and St Finnian, Lochgelly. Gerry has previously served the Central Fife Group as non-stipendiary priest."
This is an appointment that has long been planned and prayed for, and we rejoice with our friends at St Finnian's. Hopefully we will all be able to celebrate this new ministry at an institution service once the present situation changes.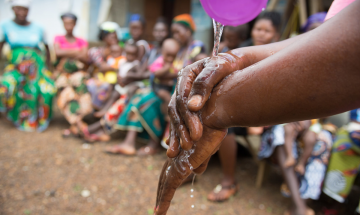 Coronavirus means that Christian Aid Week, 10–16 May, will be very different this year. As with so much these days it will be online, and its focus will be on supporting those in the poorest communities around the world who are struggling with the coronavirus crisis.
You can sign up for daily online worship and a daily online quiz at this link, and other fundraising ideas include Send an e-Envelope, where you send friends and family a personalised message, inviting them to donate to Christian Aid.
[If you prefer hard copy, printable versions are available of both the quiz and the prayers in the time of coronavirus. For those who don't have access to a printer, Jan Benvie will be happy to print and post them to you]
Or you can give direct! There won't be the usual red envelopes and cheery collectors this year, but you can find at this link many other ways of making a donation, even if you are locked down.
On an Easter morning when we were unable to gather together in person, Michael and Mario sent Easter greetings to everyone at St Margaret's and Rosyth Methodist Church. Michael wrote:
"Last night we lit the Easter Fire and burned the Laments from our Sunday at Six service.
[see this post]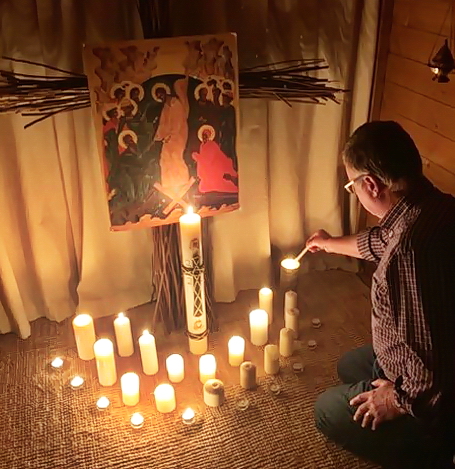 "From the fire we lit the Paschal Candle (preloved from St Margaret's 2018) and lit candles as we named each of you aloud.
"May the light of Christ brighten this darkest of times for you, your families and for our world."
Eddie Sykes writes:
The funeral for the late David Slater will be held at Dunfermline Crematorium at 1:15pm on Wednesday 15 April. Sadly, at this time, only a small number of the immediate family are allowed to attend.
Linked here is an order of service, produced by the Methodist Church, for those who are not able to get to a funeral. I encourage you to use this order at home on the date and time of David's funeral as we commend him to God's eternal and loving care. I hope you find it useful.
There will be a Thanksgiving Service for David's life later in the year. Please continue to pray for all who knew and loved David, as well as others who are still mourning the passing of their loved ones.
Stay well, and thank you for your support and encouragement at this time for myself, Susan and for each other. It truly matters.
Please keep in touch.
God bless,
Eddie