Thanks are due to Martin Rogers for his visual contributions to this article.
---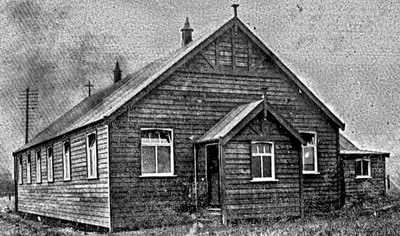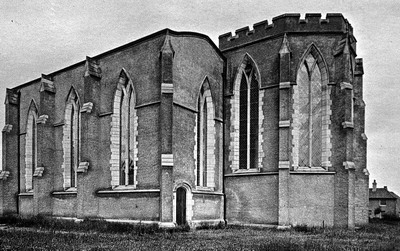 Episcopalian worship has been formally organised in Rosyth since 1917. Initially this took place in a temporary wooden building at the Crossroads, but a permanent building in Kings Place was consecrated by the Bishop of St Andrews in February 1926 and dedicated to SS Andrew and George. The original plans for the church, based on the assumption that the population of Rosyth would rise to 30,000 were based on designs by Sir John Ninian Comper, whose vision was of a huge gothic cathedral-like church which included a huge bell tower and immense stained glass windows.
However, expansion within the Dockyard failed to materialise and the base was put on a "care and maintenance" basis. The chancel had already been built when the plans were curtailed and instead of a tower and grand entrance doors, only a western gable end was added. As well as a high altar there were two side chapels, one being dedicated to St Margaret.
During the Second World War the Dockyard came into full operation, but new worshippers came from the South only to leave again after a short stay.
The church, raised to an incumbency in 1961, was subsequently linked with Inverkeithing and Lochgelly. In 1983, a community project called "The Whale" was based in the church, and the church was used as a puppet theatre, coffee bar and community hall, as well as for worship. But the project was not a success and after about two years it was disbanded.
In 1986 the church became part of the West Fife Group, but this was short-lived, and the building was closed on 24 August 1986, having lasted only 60 years. With its closure many of the hopes of the faithful people who had sustained it were dashed. The building was demolished later that year and the area is now used for housing.
Worship continued for four years in the Salvation Army Hall until the charge finally closed in 1990.