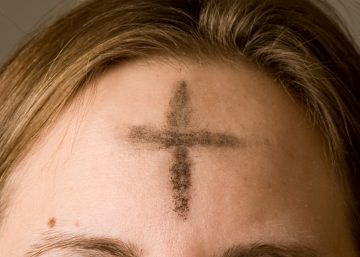 Yesterday was Ash Wednesday, when many of us began Lent by receiving the sign of the cross in ash on our foreheads. The first of the words spoken then – "Remember that you are dust, and to dust you shall return … " – echo the second Creation narrative in Genesis 2.4–8 which describes God forming Adam "from the dust of the ground".

The image reminds us that human beings are closely linked to our planet, and that everyone and everything is part of the community of creation.
The second set of words spoken as each cross in ash was drawn was the individual challenge to "Turn away from sin and be faithful to Christ." The #LiveLent reflection on which this post is based challenges us to choose something to give up eating, buying or using this Lent that will help us care for creation.
---
#LiveLent: Care for God's Creation is the Church of England's Lent campaign for 2020. You can sign up for resources, including daily emails to help your spiritual growth during Lent, including a "Family Challenge", at this link. There is also a #LiveLent app where you can follow the daily reflections through audio, text and imagery.