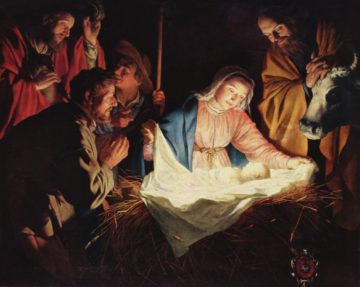 Advent is not a count-down to Christmas but a build-up towards it. It's a time to reflect each day on the coming of God's love into our world through the birth of Jesus, and to find out more about how that love can change each of our lives. "This is love, not that we loved God but that he loved us and sent his Son as a sacrifice for our sins. Since God so loved us, we also ought to love one another." (1 John 4:10-11)
"Love came down at Christmas" sums it up very well. That's the first line of a well-known poem by Christina Rossetti, and it's also the title of a new book by Sinclair B. Ferguson, with daily readings throughout Advent which explore "love" by looking at the famous Bible chapter 1 Corinthians 13.
Throughout December, the daily blog on the website of one of your webmaster's friends, Rev Geoff Bland, will do the same thing, picking up some of the thoughts from that book, and you're invited to join us as together we prepare for Christmas by reflecting on what it means that "Love came down". You can read the blog at this link, where you can also sign up for a daily email.