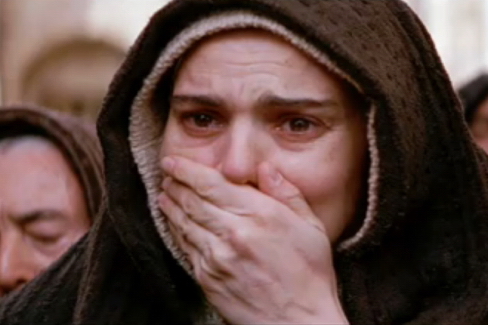 Over the past week we've had two reminders about mothers: today when we celebrate Mothering Sunday, a pause for refreshment during our Lenten journey, and last Monday, which was the feast of the Annunciation or "Lady Day", in former times the beginning the year as well as the day when the angel Gabriel told Mary that she would have a child and he would be called "the Son of the Most High". In his Church Matters blog, Paul Beasley-Murray reminds us how, throughout Christ's life, Mary discovered to her cost that being a mother was not easy. When her twelve-year-old son went missing for three days. When, instead of marrying and becoming a family man as his contemporaries did, he left home and consorted with all sorts of undesirable people. When, at the age of 33, he ended up, naked, on a cross, and Mary experienced the pain of seeing her child die before her eyes. Simeon had warned her that a sword would pierce her soul – and how right he was.
Jonathan Singh's blog reminds us that sometimes, when we start something, we don't always know where it will end up. When we follow someone, we don't always know where we're going. Would Mary have thought that the wood of the manger would one day be exchanged for the wood of the cross?
But it was from that cross that Jesus told his best friend, John, that Mary would be like a mother to him too. And then told his mother that John would now be like a son to her. It was a moment of entrusting. Jesus asks those who follow him to look after each other as family.
Singh continues: "If mothering were only done by mothers, it would be very hard indeed to ensure that everyone received the nurturing, protection, love, sacrifice, guidance that we need to become the people we are meant to be. As a church community, we are called into a role of mothering that sometimes might need to be just as desperate, fierce, loyal, grieving as with Mary and in the motherly experience of so many.
"On the cross, God's love is nailed firmly to the world so as never to let it go. Is our love for the world as firmly fixed as this? Are we this passionate about nurturing the world into becoming the place that God created it to be? A truly parental love is one that would give anything and everything for the child. This is the love of God that we see on the cross, but this is also the love that we are called to have for one another, and which the Church is called to have for the world. When we love like that, we make our Mothering-God visible in the world."