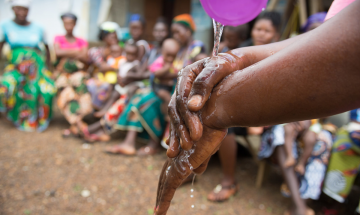 Coronavirus means that Christian Aid Week, 10–16 May, will be very different this year. As with so much these days it will be online, and its focus will be on supporting those in the poorest communities around the world who are struggling with the coronavirus crisis.
You can sign up for daily online worship and a daily online quiz at this link, and other fundraising ideas include Send an e-Envelope, where you send friends and family a personalised message, inviting them to donate to Christian Aid.
[If you prefer hard copy, printable versions are available of both the quiz and the prayers in the time of coronavirus. For those who don't have access to a printer, Jan Benvie will be happy to print and post them to you]
Or you can give direct! There won't be the usual red envelopes and cheery collectors this year, but you can find at this link many other ways of making a donation, even if you are locked down.