Thought for the month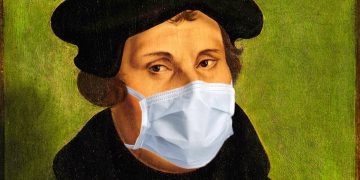 A theologian friend passed on this example of responsible Christian behaviour in a time of pandemic.
The Reformer Martin Luther (1483–1546) wrote to a friend on how he will behave as a pastor during a time of plague:
I shall ask God mercifully to protect us. Then I shall fumigate, help purify the air, administer medicine and take it. I shall avoid places and persons where my presence is not needed in order not to become contaminated and thus perchance inflict and pollute others and so cause their death as a result of my negligence. If God should wish to take me, he will surely find me, and I have done what he has expected of me, and so I am not responsible for either my own death or the death of others. If my neighbour needs me, however, I shall not avoid place or person but will go freely as stated above. See this is such a God-fearing faith because it is neither brash nor foolhardy and does not tempt God.
My friend added this footnote:
Luther himself was not the only Lutheran who knew how to behave during plague. Philip Nicolai (1556–1608) was a pastor in Germany, and a poet and composer. He wrote (both words and music) two of the most beautiful chorales we associate with Advent and Christmas: Wachet auf! ("Sleepers wake") and Wie schoen leuchtet der Morgenstern ("How brightly beams the morning star"). He wrote them for his congregation during a terrible outbreak of plague, when he was conducting as many as 30 funerals a day.
This is a prayer by Rev Barbara Glasson, the President of the Methodist Conference:
Loving God:
if we are ill, strengthen us;
if we are tired, fortify our spirits;
if we are anxious, help us to consider the lilies of the field and the birds of the air.
Help us not to stockpile treasures from supermarkets in the barns of our larders!
Don't let fear cause us to overlook the needs of others more vulnerable than ourselves.
Fix our eyes on your story, and our hearts on your grace.
Help us always to hold fast to the good and see the good in others.
And remember there is just one world, one hope,
one everlasting love, with baskets of bread for everyone.
In Jesus we make our prayer,
the one who suffered, died and was raised to new life,
in whom we trust, these days and all days. Amen.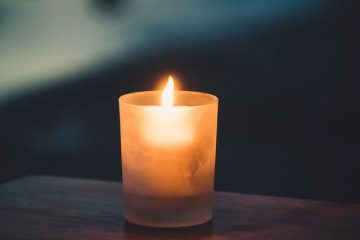 All Christians have been invited to respond to the suggestion of the Archbishop of Canterbury, that we light a candle and place it in a window for people to see, at 7.00pm this Sunday (22 March) and every Sunday as long as the situation lasts. This candle will be a symbol of our shared hope and our commitment to prayer and action.
At such a time as this, when so many are fearful and there is great uncertainty, we are reminded of our dependence on our loving Heavenly Father and the future that he holds.
"Cast all your anxiety on him, because he cares for you" 1 Peter 5:7
Although we cannot worship together at the moment, we have the great privilege and freedom to be able to call upon God individually, wherever we are, for healing in our nation. Pray for all in leadership at this time, making decisions about the containment of the COVID-19 virus, for those working in health and social care, and especially for the most vulnerable, whether elderly or those with underlying health conditions.
Stories are already being told of wonderful acts of kindness. So, as well as praying, you could take the opportunity to telephone or email someone who is isolated, buy additional food for your local food bank, or offer to deliver shopping for someone less able. We may not be able to touch physically, but we can make connections in so many other ways.
This call to prayer and action, which is being promoted by many faith groups, is for that first candle to be lit on Mothering Sunday. For many this will be a time of thankfulness, but for some the remembrance is painful, and for others Mothering Sunday is a reminder of disappointment or loss. In many ways, this period under the shadow of the corona virus will be prompting similarly diverse reactions, so it seems especially appropriate that the call to prayer is made this Sunday.
Original material at www.cte.org.uk/calltoprayer,
but adapted using insights from many other sources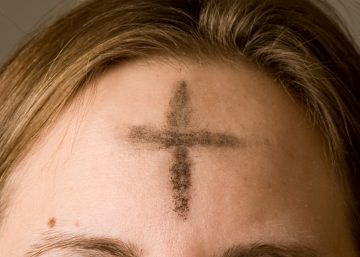 Yesterday was Ash Wednesday, when many of us began Lent by receiving the sign of the cross in ash on our foreheads. The first of the words spoken then – "Remember that you are dust, and to dust you shall return … " – echo the second Creation narrative in Genesis 2.4–8 which describes God forming Adam "from the dust of the ground".

The image reminds us that human beings are closely linked to our planet, and that everyone and everything is part of the community of creation.
The second set of words spoken as each cross in ash was drawn was the individual challenge to "Turn away from sin and be faithful to Christ." The #LiveLent reflection on which this post is based challenges us to choose something to give up eating, buying or using this Lent that will help us care for creation.
---
#LiveLent: Care for God's Creation is the Church of England's Lent campaign for 2020. You can sign up for resources, including daily emails to help your spiritual growth during Lent, including a "Family Challenge", at this link. There is also a #LiveLent app where you can follow the daily reflections through audio, text and imagery.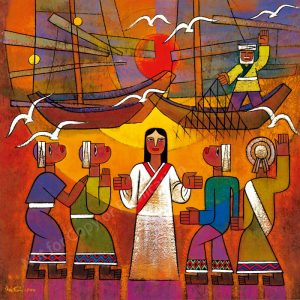 At our joint Communion and Covenant Service on 26 January, Rev Eddie Sykes preached on Isaiah 9:1–4 and Matthew 4:12–23. Here are some extracts, but do read the whole sermon, available at this link, or listen to the sermon again by clicking the Play icon in the panel below.
… we are introduced to Jesus at the beginning of his mission, as he walks along by the sea of Galilee proclaiming the kingdom of God – calling people to no longer live in the gloom, but instead to follow the light. This is good news. God's kingdom, visualised and established in heaven, prophesied by Isaiah, is now being shown in Jesus' activity, which includes calling people to share this same light and hope.
The good news is that when we follow Jesus we are going somewhere – guided by the light. … We are helped to relook at ourselves and what we should be doing – together to introduce people to God and encourage them to follow.
It means risk and trust as we take steps in a new direction. … Once you make those first steps in this new direction, your horizons change. I recall the story of a man who hired a local person to guide him through the forest. As they got deeper into the forest, the vegetation became more and more dense. At one point the man asked the guide, "Do you know where you are going? We have no map, no compass and there seems to be no path!" The guide answered. "My friend, in this forest I am the path! Just stay close and follow me."
Is that not what Jesus means when he calls to those disciples to follow him – to stay close? To us, in this often dense, complicated world, Jesus is saying, "Trust me, and follow my direction, and I will see you through."
… Today's reading helps us, because it doesn't end with the call to follow Jesus, and then the two sets of brothers following Jesus. It ends with a description of what Jesus is doing – teaching the good news of God's kingdom, the kingdom of light – and this includes proclaiming this news and healing the sick and afflicted.
We are not drawn to Jesus' past, but to what is happening in the present, which, in a sense, points us to the future and what it is that Jesus is calling us to. We are reminded of that in the Covenant Service. The call of Jesus is seen in his actions as well as his words. The walk and the talk go together.
… To what is Jesus calling us? Jesus calls us to follow – that has not changed since he walked along the shore of the sea of Galilee and called on Simon and Andrew, James and John. As we listen, we respond, we proclaim the kingdom of God – that God is among us – and we follow the one who is the Light.
---
The image by He Qi comes from Art in the Christian Tradition, a project of the Vanderbilt Divinity Library and is licensed under the Creative Commons Attribution Noncommercial ShareAlike 3.0 License.