Thought for the month
On Sunday the focus of our readings was the Good Shepherd, with Psalm 23 both read and sung and complementary readings from Revelation and John's Gospel. The prayer of preparation suggested by dailyLectio.net had been:
God of comfort and compassion, through Jesus, your Son, you lead us to the water of life and the table of your bounty. May we who have received the tender love of our Good Shepherd be strengthened by your grace to care for your flock. Amen.
An important and often-overlooked way of caring for the flock was the subject of Deacon Lynda Wright's talk about her work with the Mental Health Community Chaplaincy, and the importance of listening.
Nowadays, as fewer people have church or faith connections or friends who they trust to share with, it's increasingly hard for them to know where to go when things are getting them down, or they're struggling with loss or illness or the breakdown of a relationship, or life isn't making sense for them. As Lynda continues in her blog:
… They go to the GP because they are hurting, but the GP often knows that the problem is not a physical one which they can treat, but an emotional one. So they refer to this Listening Service, where individuals are enabled to explore the kind of issues named above.
People do need to talk. It is not uncommon for an individual to say at the end of the session, 'Thank you so much, that has been so helpful', when the Listener feels they have done very little – just listened! Of course, they have created a welcoming, non-judgmental, safe space, where the individual felt safe to share their story, their struggles and anxieties and where they could explore the questions they were living with.
… Our Listeners are skilled volunteers … they don't counsel – they listen and often this is all the individual needs. In training we say, 'There is not a problem to be fixed, but an individual to accompany.'
We're sharing this because this week is Mental Health Awareness Week, whose 2022 focus is on loneliness. Feelings of isolation are common among older folk, but can affect people of all ages, and having someone there to listen – really listen – can help them cope. And being available to listen is something that we can all offer …
Photo by Priscilla Du Preez on Unsplash.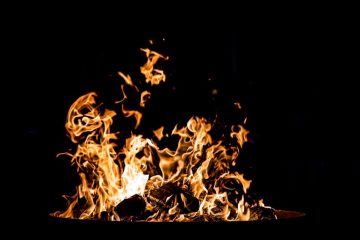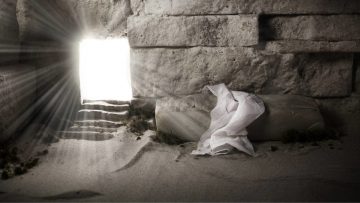 One of the great things about being a Local Ecumenical Partnership is that our joint services often contain helpful and inspiring moments that come from the contrasting perspectives of the two partners. Which is why there are two images in this post!
Easter Sunday morning found over 60 people starting worship in the garden outside the church, where we lit the Easter fire and let it consume the sealed envelopes offered by the congregation. Each contained a private and personal message – a word, a name or a few lines expressing the old hurts, or griefs or burdens they wanted to lay down:
As a sign of our commitment to rise with Christ
we commit to this Easter fire
all that holds us back:
– the sin that clings
– the grudges we bear
– the brokenness within us
– the darkness we have gathered over the years
– and our sadness and grief for all whom we have lost.
As we let go of our past
and watch it turn to ashes
we commit ourselves to rise once more
to face a new day
a new year
and a new life.
And we prayed:
Almighty God, who raised your only-begotten Son from the dead:
bless this fire, that it may be a sign of life and hope;
may we, who celebrate the resurrection of our Lord Jesus Christ,
be aflame with love,
shine as lights in the world,
and glorify you in our lives;
through the same Jesus Christ our Risen Lord.
Then we blessed the Paschal candle – "May the light of Christ, rising in glory, dispel the darkness of our hearts and minds" – before the proclamation of Easter:
Alleluia, alleluia! Christ is risen:
He is risen indeed. Alleluia, alleluia!
To the people of Ukraine we proclaim
Christ is risen: He is risen indeed.

To the sick and their carers we proclaim:
Christ is risen: He is risen indeed.
To those in grief and sorrow we proclaim
Christ is risen: He is risen indeed.
To the people of Rosyth we proclaim
Christ is risen: He is risen indeed.
Alleluia, alleluia! Christ is risen:
He is risen indeed. Alleluia, alleluia
And then we went rejoicing following the Light of the Risen Christ into the church as we sang "Jesus Christ is risen today, Alleluia!". Each 'Alleluia!' throughout the service was accompanied by a variety of musical instruments played and struck by the young and the young at heart.
Our service of readings, hymns, prayers and sacrament included a reflection by Rev Eddie Sykes which you can find in full at this link. "The empty tomb is hope for all who believe, and it has become a wonderful symbol of the Resurrection – but if all Easter is about is an empty tomb, then surely the whole event would have been forgotten years ago. Have you ever thought – perhaps Jesus in breaking the power of death could actually be seen as filling the tomb?" "Easter brings good news – and since Easter the tomb has been full … of victory … of hope … of hell's despair!"
The sermon concluded: "So today, from a different angle I want you to look at the tomb as one that is full. For didn't the Lord Jesus himself say, "I have come that you may have life, and have it abundantly". This Easter, and beyond, may the fullness of the Resurrection infect us with victory, hope and joy."
Alleluia! … and do please give that old tambourine a hearty bash!
Holy Week
Saturday 16 April
Holy Saturday

I have no cause to linger
beside this place of death,
no reason to keep vigil
where life has left,
and yet I cannot go,
cannot bring myself
to cleave myself from here,
I can only pray
that this waiting
might yet be a blessing
and this grieving
yet a blessing
and this stone
yet a blessing
and this silence
yet a blessing still.
Jan Richardson, Circle of Grace
Friday 15 April
Good Friday

This day
let all stand still
in silence,
in sorrow.
Sun and moon
be still.
Earth
be still.
Still
the waters.
Still
the wind.
Let the ground
gape in stunned
lamentation.
Let it weep
as it receives
what it thinks
it will not
give up.
Let it groan
as it gathers
the One
who was thought
forever stilled.
Time
be still.
Watch
and wait.
Still.
Jan Richardson, from Circle of Grace: A Book of Blessings for the Seasons
Thursday 14 April
Maundy Thursday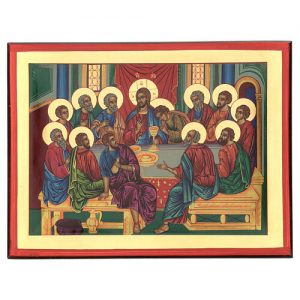 Christ,
whose feet were caressed
with perfume and a woman's hair;
you humbly took basin and towel
and washed the feet of your friends.
Wash us also in your tenderness
as we touch one another:
that, embracing your service freely,
we may accept no other bondage
in your name. Amen.
Janet Morley
Wednesday 13 April
"Then one of the Twelve—the one called Judas Iscariot—went to the chief priests and asked, "What are you willing to give me if I deliver him over to you?" So they counted out for him thirty pieces of silver. From then on Judas watched for an opportunity to hand him over."
Matthew 26:14–16
Today, we reflect on Judas betraying you.
You invested countless hours in that relationship. He was part of the core twelve disciples.
You brought him close, knowing the pain that he would inflict on you.
So, we take time to pause today because we come face to face with the Judas in us.
Our consumerism begs what's in it for us.
Our pride makes us the captain of our ship.
Our sin leads us away from you.
Father, forgive us.
Create in us clean hearts.
Purify our motives and desires.
We are beggars for your grace and mercy.
Peter Englert
Tuesday 12 April
Jesus before Pilate
The very air that Pilate breathes, the voice with which he speaks in judgment, all his powers of perception and discrimination, choice, decision, all his years, his days and hours, his consciousness of self, his every sense, are given by this prisoner, freely given.
The man who stands there making no defence, is God. His hands are tied, His heart is open. And he bears Pilate's heart in his and feels that crushing weight of wasted life. He lifts it up in silent love. He lifts and heals. He gives himself again with all his gifts into our hands. As Pilate turns away a door swings open. This is judgment day.
Malcolm Guite
Monday 11 April
The anointing at Bethany
The place smelt like the perfume department of a big store.
It was as if somebody had bumped their elbow against a bottle and sent it crashing to the floor, setting off the most expensive stink bomb on earth.
But in happened in a house not a shop.
And the woman who broke the bottle was no casual afternoon shopper.
She was the penniless poorest of the poor,
giving away the only precious thing she had.
Jealousy was in the air when a poor woman's
generosity became an embarrassment to their tight-fistedness …
Stages on The Way, Iona
Sunday 10 April
Palm Sunday
Ride on, ride on in majesty
… over the broken glass of our world,
the rumours meant to hurt,
the prejudice meant to wound,
the weapons meant to kill,
ride on …
trampling our attempts at disaster into dust.
Ride on, ride on in majesty
… over the distance
which separates us from you,
measurable in half-truths,
in unkept promises,
in second-best obedience,
ride on …
until you touch and heal us,
who feel for no one but ourselves.
Ride on, ride on in majesty
… for in your company and at your side,
we might yet help to bandage and heal
the wounds of the world.
Ride on, ride on in majesty,
and take us with you. Amen
---
This sequence of daily readings or prayers for the sixth week of Lent was compiled by Rev Dr Michael Paterson using materials written by him and drawn from a variety of sources. You can download a printable version of the week's sequence at this link.

This is the night of intimacy
when a young man in Jerusalem
gathers friends around him
to share a meal
a last supper
in an upper room.
This will be another night
of enforced intimacy
as the young and old of Ukraine
strangers thrown together by fate
meet in bunkers and trenches,
gym halls and refugee camps
to eat a meal
not knowing if it is their last.
This is the night
when the Lord of the Universe
stoops low
divests himself of power
removes his outer garment
and washes disciples feet.
This is the night like others of late
when people thrown together
by the need to survive
reach deep within themselves
shed their differences
and do whatever it takes
to help each other make it through.
This is the night
when Mary's Son
takes bread
blesses it
breaks it and shares it:
his body given for the life of the world.
This is the night
when the sons and daughters of Ukraine
are taken
without blessing
broken and shared without consent:
their bodies offered
for the freedom of the nation.
This is the night
when promises are kept and broken
when disciples show their true colours,
when a kiss leads to betrayal
when intimacy is undone.
This is the night
for silence
for keeping vigil
for staying awake
for watching not to be put to the test.
This is the night
when darkness makes sin possible.
This is the night
whose dawn cannot come soon enough.
Blessèd are those
whose feet are washed
and blessed those who wash them!
Blessèd are those
whose bodies are broken
and blessed those who tend them!
Blessèd are those who stay awake
and blessed are those who sleep
in hope of Resurrection.
This reflection by Rev Dr Michael Paterson was shared at our Maundy Thursday eucharist.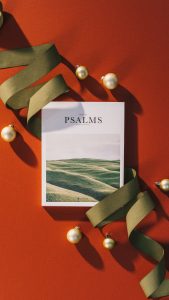 This week as we enter Passiontide we meditate on the psalms. We pray them with the people of Ukraine and with all people of good will across the world.
Saturday 9 April
As the deer pants for streams of water,
so my soul longs after You, O God.
My soul thirsts for God, the living God.
When shall I come and appear in God's presence?
My tears have been my food
both day and night,
while people ask all day long,
"Where is your God?"
I say to God my Rock,
"Why have You forgotten me?
Why must I walk in sorrow
because of the enemy's oppression?"
Like the crushing of my bones,
my enemies taunt me,
while they say to me all day long,
"Where is your God?"
Why are you downcast, O my soul?
Why the unease within me?
Put your hope in God,
for I will yet praise Him,
my Saviour and my God.
Psalm 42
Friday 8 April
Drowning.
Your hand rescued me.
Wounded.
Your balm soothed me.
Terrified.
Your peace encompassed me.
Lost.
You found me.
Your healing love weaves
the tattered pieces of my life
into a garment of joy.
You gave me life.
How may I repay you but to live it
– joyfully, gratefully,
sharing the love that has made me whole,
singing of your goodness
in the land of the living,
and dying in peace when my time comes
– the Shema on my lips?
You are my God, you alone!
Psalm 116, Carla A. Grosch-Miller
Thursday 7 April
In the echoing abyss I call out:
No God of compassion hears my voice.
Yet still I pray, Open your heart,
For my tears well up within me.
The litany of lament grows loud and long:
The pulse of faith grows weak.
Suspended between one world and the next,
I waited for you, my God.
Apprehension and hope struggled within me,
I waited, I longed for your word.
The litany of lament grows loud and long:
The pulse of faith grows weak.
As the night watch waits for the morning,
Through the darkest and coldest of seasons,
More even than those who peer through the gloom
I hope for the dawn, I yearn for the light.
The litany of lament grows loud and long:
The pulse of faith grows stronger once more.
Psalm 130, Jim Cotter
Wednesday 6 April
Praise be to the Lord,
for he showed me the wonders of his love
when I was in a city under siege.
In my alarm I said,
"I am cut off from your sight!"
Yet you heard my cry for mercy
when I called to you for help.
Love the Lord, all his faithful people!
The Lord preserves those who are true to him,
but the proud he pays back in full.
Be strong and take heart,
all you who hope in the Lord
Psalm 31.21–24
Tuesday 5 April
Be merciful to me, Lord, for I am in distress;
my eyes grow weak with sorrow,
my soul and body with grief.
My life is consumed by anguish
and my years by groaning;
my strength fails because of my affliction,
and my bones grow weak.
I am forgotten as though I were dead;
I have become like broken pottery.
I hear many whispering,
"Terror on every side!"
They conspire against me
and plot to take my life.
But I trust in you, Lord;
I say, "You are my God."
My times are in your hands;
deliver me from the hands of my enemies,
from those who pursue me.
Psalm 31.7–15
Monday 4 April
In you, Lord, I have taken refuge;
let me never be put to shame;
deliver me in your righteousness.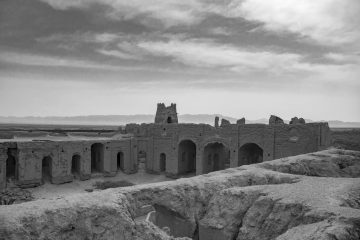 Turn your ear to me,
come quickly to my rescue;
be my rock of refuge,
a strong fortress to save me.
Since you are my rock and my fortress,
for the sake of your name lead and guide me.
Keep me free from the trap that is set for me,
for you are my refuge.
Into your hands I commit my spirit;
deliver me, Lord, my faithful God.
Psalm 31.1–5
Sunday 3 April
Passion Sunday
Gracious Father,
you gave up your Son
out of love for the world:
lead us to ponder the mysteries of his passion,
that we may know eternal peace
through the shedding of our Saviour's blood,
Jesus Christ our Lord.
Church of England Collect for Passion Sunday
---
This sequence of daily readings or prayers for the fifth week of Lent was compiled by Rev Dr Michael Paterson using materials written by him and drawn from a variety of sources. You can download a printable version of the week's sequence at this link.