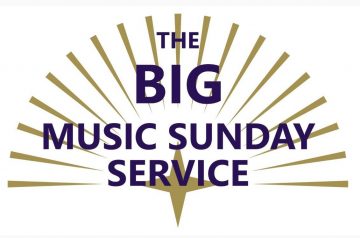 The Royal School of Church Music invite you to join them in celebrating the role of music and musicians in church life this coming Sunday (14 June) for a virtual service, which will be broadcast live at 6.00pm on the RSCM's YouTube channel at https://www.youtube.com/watch?v=aRQivlwyTqw. [More details and an introduction by John Rutter by clicking the image]
The service, led by Very Revd Dr John Hall, RSCM Chair of Council, includes hymns, psalms, anthems and canticles by John Rutter, Margaret Rizza and Charles Villiers Stanford, as well as a specially-commissioned anthem by Thomas Hewitt Jones.
You can just listen, or sing along with the choirs. If you are involved with the St Margaret's choir, and haven't received your invitation direct, then please drop an email to Martin to get a link to the service book.