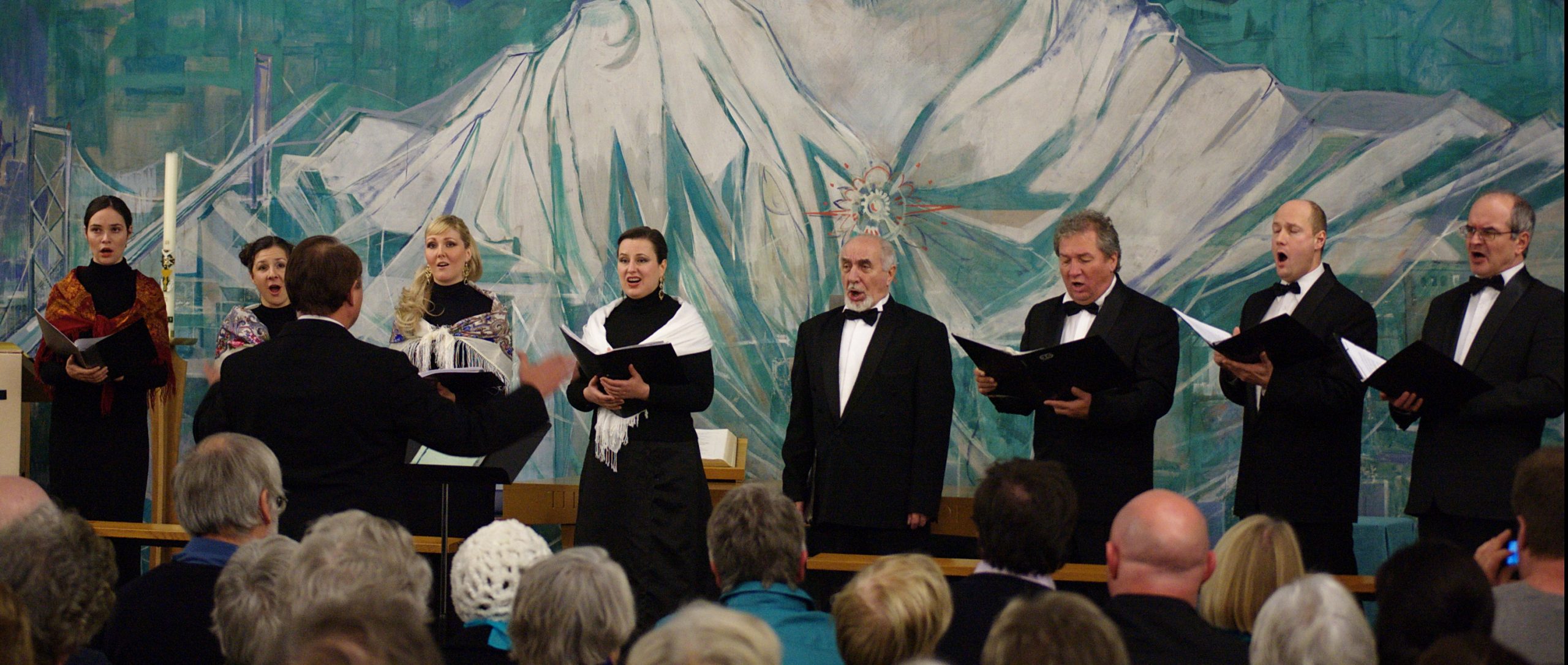 Hearty applause from an almost full house was the well-deserved response to the Voskresenije Choir at the end of their concert on Wednesday 16 November. Dozens of music aficionados from across Scotland had descended on our church to hear this much-acclaimed choir.
Their programme started with sacred music in the Russian Orthodox tradition, including extracts from Rachmaninov's 1916 Vespers, but with many less familiar masterpieces spanning the centuries. Everyone was enthralled by the amazing sounds that musical director Jurij Maruk conjured from this small, professional ensemble, all of whom studied at the St Petersburg Conservatory of Music. The second half provided a complete contrast, with a selection of spectacular Russian folk songs, which included the inevitable Song of the Volga Boatmen and an Old Drinking Song straight from the taverns of Mother Russia!
The performance was part of the choir's 2011 UK tour, which began in Exeter six weeks before, and had since taken in Wales, mainland Scotland and Orkney. After delighting the Rosyth audience, the choir headed north to perform at St Mary's Cathedral in Aberdeen. The tour came back to Fife via Rosslyn Chapel, Edinburgh, for a concert at Holy Trinity Church, St Andrews as guests of the Priory Singers.