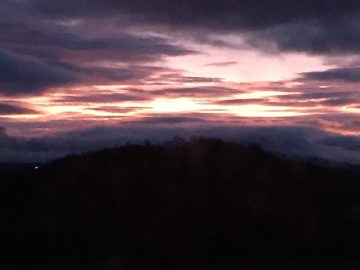 To all at St Margaret's, sent by Michael at 0930 today – the time we would normally meet for worship – a reflection from our friend Liz Crumlish.
Even though I walk through the darkest valley, I fear no evil; for you are with me; your rod and your staff — they comfort me. You prepare a table before me in the presence of my enemies; you anoint my head with oil; my cup overflows. Surely goodness and mercy shall follow me all the days of my life, and I shall dwell in the house of the Lord my whole life long.
(Psalm 23:4–6)
The God who walks alongside us
in the darkness
is the same God
who anoints our head with oil
The God present with us
in the valley
prepares a table
and fills our cup to overflowing
The God who was before us
and is with us
pursues us
all the days of life
As we mourn our familiar
rhythms of worship
may we embrace the opportunity
to experience something new
and in our stripped back liturgy
may we encounter the presence of God
in new and vibrant ways
May we know ourselves pursued
by the God
who meets us in our living rooms
or in our kitchens
or in the places we set aside for prayer
bringing comfort in our fear
hope in our despair
and calm in all our striving
until we know
the abundance
of the shepherd
whose name is Love.